Welcome to
Your

Uniform Hub

Where you can find all the information you need to purchase your uniform
We are moving – Just across the road!
Our new address will be 168 Thorndon Quay. Our phone number and email address will stay the same.
We will open in our new store on Monday the 26th of November 2018.
We look forward to seeing you in our bigger and better Wellington store from the team at NZ Uniforms!
Open Waitangai Day Saturday 6th February - Closed Monday 8th February
(Waitangai Day Observed)
Shop In-Store
Want to try before you buy visit your local New Zealand Uniforms Store which has the entire uniform range in stock and fully trained staff to ensure your uniform meets all your specialised requirements in regards to your schools uniform policy
Uniform Club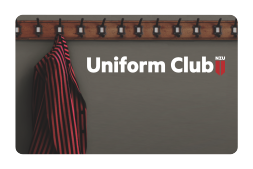 Find out about our Uniform Club which gives you a VIP discount in-store (T&Cs Apply) and a great way to save up throughout the year for your child's uniform
New Zealand Uniforms Wellington
Address
168 Thorndon Quay
Pipitea, Wellington 6011
Phone
(04) 238 4727
0800 698 643
Open Hours
Monday · Friday
9:00am → 5:00pm
Saturday
9:00am → 1:00pm
Sunday
Closed
Shop Online
We understand that your time is precious, and that you cannot always make it into your local New Zealand Uniforms store. That's why we also provide an easy to use online ordering system for all your uniform requirements, which allows you to order online regardless of the time of day or night and have the uniforms delivered directly to your home or workplace.
Using The Site
Products
Shows you the entire range available
Category Menu (to the left)
Jump straight to the garments you require
Order history
See your past orders once registered
Customer Service
Contact our customer service specialist